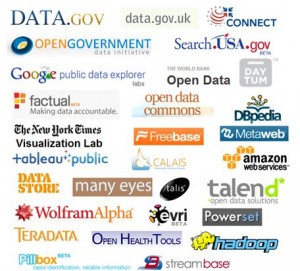 World Wide Web Part Three: The Wisdom Web
Web 1.0: Get Online!
No problem, let's build a Website.
Web 2.0: Get Social!
No problem, let's build a community.
Web 3.0: Get Smarter!
How do we do that?
The Web's Reality Check: Not there yet!
The web has not yet matured as a platform for lifelong learning.  It was born in a world dominated by broadcast media and advertising, and was therefore shaped into a communications platform designed for our Consumer Culture, not a Learner Culture.
There is no denying that more information via websites and sharing via social networks has transformed many lives, but it is not yet clear how the web will evolve as a platform for personalized learning.
Web 1.0 websites are useful for expanding access but limited in their functionality as an integrated learning platform. Web 2.0 social  networks are useful in gathering like-minded people with shared interests and values, but are limited in challenging deeply held assumptions and beliefs against those held by different communities!  The promise of social learning is strong, but for now remains overrated and oversold by consultants who get paid when you build 2.0-style services.
So what might bring lifelong learning to the web?
Many web gurus believe that it may be driven by a combination of  Web 3.0 elements including: more intuitive web interfaces (e.g. mobile devices, personal assistants, video),  data (semantic / linked) and cloud-based software applications that scale to transform the web into a platform for effective lifelong learning.
All of these social technology factors intrigue me– but for now we can focus on the least sexiest, but potentially most relevant to the wisdom web!
Data as a Bridge to Wisdom

Data-driven web platforms are positioning themselves as a new disruptive force in business and society.  But to emerge as an effective source of change – data will need to overcome many challenges and find the right marketing campaign for mainstreaming adoption in life, business and governance.
In most cases data on the web is intimately linked to other web-era movements such as personal relevance of mash-up applications, the political significance of trust and transparency, and the marketplace value of real-time web information.  But is there an more all-encompassing marketing strategy here?
My gut says that data needs a new PR campaign based on the vision of a web that supports wisdom and a learner culture that spans public and private sectors.
The best framework for the Wisdom Web is based on the continuum commonly referred to as: Data to Information to Knowledge to Wisdom (DIKW).  And there is no limit to where data-to-wisdom can be applied.  Let's imagine a future for:
Government / Governance – Governments are in the driver's seat when it comes to unlocking vast amounts of data and releasing data sets for use by third-parties who wish to advance transparency and effectiveness of applied policy decisions.  More broadly applied to institutional governance (e.g. Boards)- data may be used to re-build public trust around observable and measurable data sources (quantitative/qualitative) instead of mere opinions.
Infrastructure – Data is the foundation of visions associated with 'smart' planetary infrastructures that support the flows of people, products, services, energy and information. Data-enabled platforms will help make infrastructures more safe, efficient and open to business model innovations.
Media – The incumbent world of broadcast media has a problem of fragmentation in the creation, re-mixing/manipulation and re-distribution of content.  Data opens up an opportunity for major media brands to become trusted sources of data sets and tools/services for generating insights and learning about the world.  
Business – The use of computer-based information technology in the world of business decision making and risk management is still in early days (relatively speaking!).  Despite the use of complex models and forecasting tools, most business decisions are made without robust sources of data related to observable and measurable sources ranging from raw numbers to expressions of human sentiment based on experiences in real-world applications (et al).  Most client and customer relationship management systems are based on historical or lagging (not leading) indicators. But this is changing!  There has been a clear shift in the language of enterprise software service providers (e.g. IBM, Oracle, Microsoft) towards selling data-based services around 'real-time' situational awareness and predictive analytics.
Personal/Family Data –  Can data be used to change our behavior?  It is hard to say definitively because we have no real world experience.  Just stop and think about how little data we integrate into our personal lives (e.g. health/wellness, media consumption, work habits, travel patterns, et al)  Now imagine a future in which data of observable and aggregated  phenomena is the starting point for all of our questions – and the foundation of our major assumptions about how the world works.
[Note: Examples of these data-wisdom applications can be found below...]
Having said all that, let's be clear…!
Data is merely a bridge from pure information to knowledge to wisdom.
Data is not limited to numbers.  It is about gathering to see patterns, synthesizing and mashing up data sets to create new insights into how the world works, and moving closer towards applied wisdom in our lives.
And we must recognize that data can also be abused to manipulate our understandings of the world.  The best strategy to avoid manipulation is to teach people of all ages and all backgrounds how to use data  as a bridge to knowlege and wisdom.
Wisdom is the end game- and I hope it finds its way into the vernacular of the web as a platform for lifelong learning!
Learn More:
Data – Information – Knowledge – Wisdom Resources
Related concepts:
DIKW Continuum
Often attributed in its framing by Russell Ackoff, a systems theorist and professor of organizational change, the content of the human mind can be classified into five categories:
Data: consists of 'raw' observations and measurements
Information: data that are processed to be useful; provides answers to "who", "what", "where", and "when" questions
Knowledge: is applied!   It is something we use in the world to answer 'how' questions
Understanding: appreciation of "why"
Wisdom: evaluated understanding. ; knowing 'when' to apply knowledge
My bookmarks:
Blogs:
Notable Blog Posts
Web memes /models:
Emerging Platforms
Personal data platforms
Government
Third Party Government/Governance:
Institutions / Organizations (list is a work in progress!)
Media – examples
Platforms / Software-Services
Books
Events / Papers
http://www.kdd.org/kdd2010/papers.shtml
People to research:
Videos
A true 'event' that led to first
TED Talk by Hans Rosling- that made Data 'sexy'!