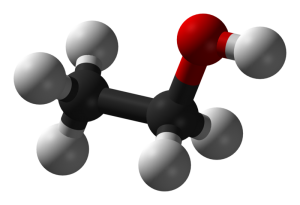 The Wall Street View
Last week, DuPont announced its acquisition of Denmark-based Danisco based on the 'clear synergies with [its] Nutrition & Health and Applied BioSciences' business units.
DuPont's $5.8 Billion strategic investment is based on two macro trends that will shape global markets over the next half century:
increased global demand for food (both commodity ingredients and specialty 'functional foods' with health benefits)
increased constraints on industrial production based on chemical engineering & hydrocarbon feedstocks (and likely shift to biologically-inspired and biologically-driven systems.)
Danisco is the world's largest food ingredients maker (e.g. sweetners, enablers, probiotic cultures, et al) but the most strategically appealing asset of DuPont's courtship was Danisco subsidiary Genencor which develops industrial enzymes for biofuels and biomaterials production.
The combining of these two companies did not shock analysts. DuPont and Danisco started dating several years ago with a collaborative venture (DuPont Danisco Cellulosic Ethanol) to produce ethanol from waste byproducts.
But the shift from chemical engineering to bioengineering goes far beyond biofuels – and DuPont could help to mainstream global efforts to expand biologically-derived industrial processes across all major industry sectors from energy, agriculture, healthcare, textiles, construction, pharmaceuticals, and materials manufacturing.
DuPont is investing in a bridge from its chemical engineering past, to its biotechnology future — but it might also be a catalyst speeding up other global investments in this emerging bioindustrial age!
The Foresight View
Inspiring the Next Generation of Bio Industrialists
Believing in Bio-Ridiculous
It is time to imagine a world transformed by the tiniest organisms on the planet – algae and bacteria.  Silly as it might seem, there is precedent in such foolish ideas!
It was once seen as other worldly to melt rocks (ores) and create metals/alloys.  Then it was considered ridiculous to imagine coal – considered to be a useless black rock – as a better source of energy than dominant wood.  Using steam (or oil) to turn a 'machine' seemed like a silly waste of time.  The idea of a 'synthetic rubber' seemed foolish given the poor performance of early plastic products (rubber would always come from trees).  And how would we ever make money from sand (silica) alternatives to vacuum tube computers?!
Ores. Coal. Oil. Rubber. Sand.  Only foolish industrialists imagined a society transformed by these things!
So the foolish thing today would be to imagine wealth creation using algae or bacteria.
The foolish industrialists of today would see the carbon dioxide emitted from coal power plants (or waste byproducts) as food for algae and bacteria to create biofuels and biomaterials.
They would dream of a small home bioreactor that cleans household wastewater and breaks down organic waste, or a bio-fuel cell that turns industrial waste streams into fuel.
Why would we ever look for solutions to global energy and and environmental challenges inside the metabolic factories inside the world's tiniest creatures?

Giving Credit, Where Credit is Due
(Plate tectonic shifts aside…) Microorganisms like algae and bacteria are the engines of all natural systems.
Billions of years ago, they breathed oxygen into the world.  Every molecule that we breathe today has passed through a microbe.   And they are the majority 'sink' (more than plants/trees) for the planetary carbon cycle.   There is a lot to learn from the metabolic factories inside algae and bacteria.
DuPont is moving the world one step closer to believing in the foolish idea that we can make things (sustainably) from bacteria and algae.
This vision is that we will make things, by growing things.
Past industrialists were inspired by rock ore, coal, steam, oil and sand.
Future industrialists might be inspired by algae and bacteria.
That is the disruptive vision.
Same Ingredients, Different Tools for Assembly
DuPont sees the big story:  rethinking industrial systems.
Industrial companies make money by leveraging the interactions of molecules.  Heat has been the main method of facilitating those interactions.  Biology offers a different strategy to manipulating the interactions of  carbon, hydrogen, oxygen, nitrogen, phosphorus, and metals.
Look around your world and you'll find that most industrial products in your life are made up of hydrogen and carbon atoms with a touch of other elements.
Hydrocarbons like oil, coal and natural gas are the foundation of polymers (plastics) that have allowed humanity to leap from the constraints of natural materials like stone, wood and metals (steel; aluminum).
And the past 150 years of industrialism was defined by chemical engineering that took resources like natural gas and gasoline to produce higher value products based on a system often characterized as:  'heat, beat and treat'.
All of our major assumptions of industrialism are based on a past and present era of  'extracting' resources (mostly hydrocarbons and metals) for treatment (via chemistry) in large batches. To be sure, chemical engineering is not going away!  But it will no longer be the only method!
In the future, we will introduce a new method for 'growing' resources above ground by leveraging algae/bacteria (and their enzyme reaction centers) to re-assemble molecules like carbon, hydrogen and a host of other elements
This bioindustrial age could allow us to open up new opportunities for creating materials and fuels that tap the power of biological systems (e.g. genetics, proteins/enzymes, and metabolic pathways)
The promise is lower costs of production, reduction of waste (inputs/outputs), new product categories, and improved manufacturing yields.
DuPont's acquisition expands its base of usable industrial enzymes that facilitate better interactions of molecules that can be used to make things.
And the runway for bio industrial processes is very long!   There is still new knowledge to be acquired and prototyping to be done. But DuPont's stamp of approval goes a long way….
I'll stop there…  some more resources below
Related Terms:
Industrial Biotechnology; Bio Industrialism; BioEconomy (thanks, Sean_OHanlon)
Bio Refineries; Bioreactors; Microbial Manufacturing
Industrial Enzymes
Biologics (Pharmaceuticals)
Biomanufacturing
Proteomics; Protein Engineering
Bio-utilization
Algae; Bacteria; Archaea
Companies to Watch
Image Source: Flickr Creative Commons by: http://www.flickr.com/photos/fdecomite/5062256469/