About Garry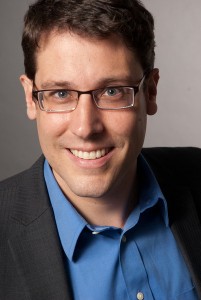 Garry Golden is an academically trained Futurist (MS Futures Studies) who speaks and consults on issues shaping society and business in the 21st century.
Garry has consulted on a wide range of projects related to the future of infrastructure for energy and transportation, education/learning, emerging markets, civic and cultural institutions and the implications of demographic transitions.
Recent keynotes, workshops and executive leadership programs with…
Industry-focused organizations:
AASHTO (American Association for State Highway Transportation Officials)
California Transit Association
Colorado Transit Association
Cobb-Vantress of Tyson Foods
Kibble & Prentice (A USI Company)
Takata (Automotive Safety OEM)
Tehama County Economic Development Council
TimeWarner Latin America
Arts, Cultural and Learning focused organizations:
Appleton / OWLS / Brown County, WI Public Libraries
Denver Public Library
Eureka Institute
King Abdullaziz Center for World Culture
New York State Library Association
Ohio Library Council
Owen Community College
Public Library Association (PLA) Virtual Spring Symposium ('13)
Pikes Peak Library District (Colorado Springs)
St. Louis County Library System
Southeastern Pennsylvania Library Consortium
The Right Brain Initiative (Portland, OR)
Woodruff Arts Center (Atlanta)
Upcoming events for 2013:
Innovative Interfaces User Group
Book Expo America (BEA) / NYPLA
Michigan Library Association
HOT Schools Summer Institute
Kennedy Center VSA
Alliant Energy
American Public Power Association
Speaking & Media Requests
Exclusive Representation by:
The Agency for Speakers & Entertainers
800 635-8661  Ext. 19
Email: Melanie Ramiro
[melanie(at)agencyforspeakers.com]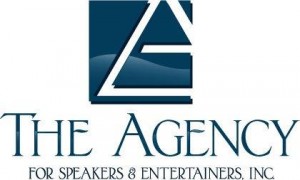 *** Click here to see Garry speak ***
Questions / Comments
garrygolden@gmail.com
Note: two 'Rs' garrygolden 😉
Professional  Affiliations
Garry teaches an online course on The Future of Energy & Environment through the University of Houston Futures Studies program, and was Founding Editor of The Energy Roadmap.com. He has been a guest analyst on the national radio show The Takeaway.
Garry is co-author with Rohit Talwar on Designing Your Future (2008) a Fast Futures / ASAE publication, and has co-written several business white papers including the Future of the Social Web and the Future of Green as a Business Strategy published by futurethink.

Professional Foresight Credentials



Life
Garry, his brilliant wife Ann and young son Noah live in an old, tilted wood framed row house in the South Slope area of Brooklyn, NY.  Things they do not own: car, microwave, dishwasher and TV.  They have two newspapers (WSJ/NYT) delivered each morning.
For the past decade he has collected new contemporary art supporting artists from street art, pop surrealism, and social realism.  His slightly delusion 50 year vision – inspired by the Vogel Collection – is to curate one of the world's great private collections of the 21st century –  look out hedge fund managers! In the meantime he supports emerging artists and tricks his son into loving Picasso. 
In addition to art, he also fills the house with rocks, magnets, micro machine gadgets, puzzles and pieces of coal and shale. He should not be left alone in a museum gift shop.
Garry has rediscovered the joy of Legos and puzzles; learned to appreciate Thomas the Tank Engine and Friends.
At age 13 Garry was on the game show Double Dare (Yes, our team won; but all video evidence is kept in a locked box!)
Garry grew up just outside of west Philadelphia in a working class community (not the Main Line!)- and has lived in Madison,WI; Kathmandu, Nepal; Dharamsala, India; Cambridge, MA; Austin and Houston, Texas.
Social Web Presence